Why Work at South Texas College?
Vacation & Holidays
We encourage a work/life balance by providing a generous leave package for eligible employees, which includes sick, vacation, personal, and holiday leave.
Health Benefits
We offer high quality, competitive benefit programs for eligible employees, and their eligible dependents.
Retirement
Start planning for your retirement through our state pension options, which include Teacher Retirement System of Texas (TRS), Optional Retirement Program (ORP), Texa$aver 457 and 403(b).
Tuition Assistance
We encourage our employees to pursue higher education to enrich their lives and help develop the highest quality workforce by offering tuition assistance for eligible employees, their spouses and dependent children.
Annual Pay Increase
Full-time employees hired with the College on or before December 31 of the prior fiscal year will be eligible for applicable board-approved salary increases for the upcoming fiscal year.
Professional Growth
We offer our employees Professional Development opportunities to pursue professional growth allowing enhancement in your role and our organization.
Community
A large part of our mission is to improve our region and community. From tuition-free Dual Credit programs to charitable contributions, we deliver on our promise.
Charitable Campaign
Be a part of something great! Participate in amazing charities with fellow South Texas College employees!
Recent Jobs
Testimonials
"South Texas College is truly a one-of-a-kind institution in the Rio Grande Valley. I have been employed with South Texas College for 10 years and I have always felt a sense of belonging and valued no matter the position I held. The support from my supervisor(s) and colleagues has made the work environment welcoming and engaging at all levels of the institution."
April Castaneda, Project Manager Academic Affairs Division
"We take pride in promoting student success and completion of their degree through the implementation of diverse and individualized strategies and initiatives. The NAH Division is gifted with a high caliber of faculty and staff and highly engaging student support services."
Dr. Jayson Valerio, Dean of Nursing and Allied Health
"Although we are by no means small in size, employees form a strong sense of community within the college. Faculty and staff members are all bound together by the common goal of helping students succeed and South Texas College fosters a positive work environment for employees to work collaboratively to attain that goal."
Judy Martinez, Coordinator of Scholarships
"I take pride in saying I'm a product of South Texas College. This institution and everyone in it has played a major role in my personal and professional development. As a Student Activities Specialist, I hope to inspire and motivate students to reach their fullest potential as it was done for me."
Chantal Lopez,  Student Activities Specialist
Contact Us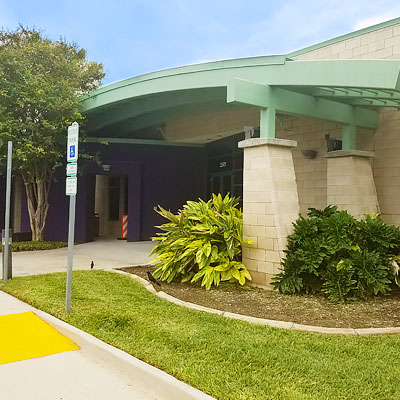 Human Resources
2501 W. Pecan Blvd.
McAllen, TX 78501
956-872-4448
Website
Hours
Monday to Thursday: 8am - 5pm
Friday: 8am - 12pm
South Texas College is an equal education and equal employment opportunity/affirmative action employer. South Texas College does not discriminate or tolerate discrimination against any employee, applicant for employment, student, or applicant for admission on the basis of race, color, national origin, ethnicity, religion, age, sex, sexual orientation, gender, gender identity, gender expression, pregnancy, parental status, disabilities, genetic information, veteran status, or any other protected category under applicable local, state, or federal law. Conduct that excludes participation, denies benefits or subjects others to discrimination is prohibited. The College complies with all applicable policies and state and federal legislation in order to combat discrimination.
South Texas College participates in E-Verify. Participation Poster (English/Español) | Right to Work Poster (English) | Right to Work Poster (Español)